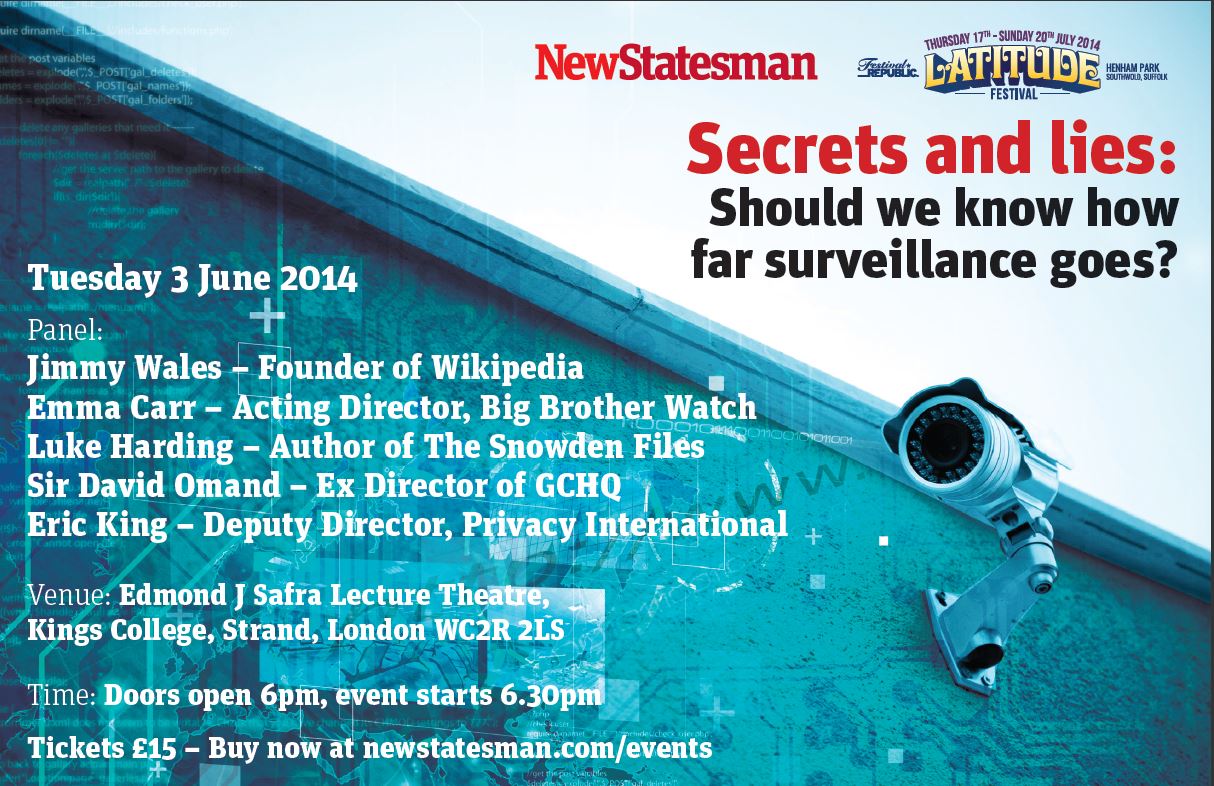 Next Tuesday evening the New Statesman will be holding an exciting event on the topic of 'Secrets and Lies: Should we know how far surveillance goes?'
Big Brother Watch's Acting Director will be taking part in the debate, alongside a host of fantastic speakers. You can learn more about the event here.
Date: Tuesday 3rd June 2014
Time: 1845-2000
Venue: Edmond J Safra Lecture Threatre, King's College, Stand, London, WC2R 2LS
Speakers include:
Jimmy Wales – Founder of Wikipedia
Emma Carr – Acting Director, Big Brother Watch
Luke Harding – Author of The Snowden Files
Sir David Omand – Ex Director of GCHQ
Eric King – Deputy Director, Privacy International
Price: £15 per ticket
For more information, and to buy tickets, click here.